Handle Screws - HS-4022-ZP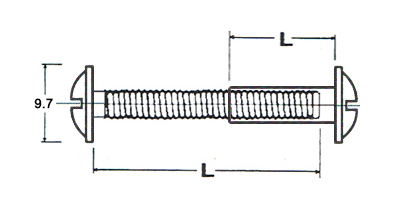 Product Description
M4 handle screws and sleeves, suitable for most furniture handles and knobs.
Material
Steel
Finish
Zinc Plated, Nickel Plated
If the screws you are looking for are not shown, then please enquire to the sales office with the dimensions and quantities required. We stock a wide range of specials and can manufacture different sizes if required.
Special Price
£5.38
Regular Price
£5.38
Handle Screws - HS-4022-ZP is available to buy in increments of 50